What if I tell you that you can customise your entire bed frame? I am not talking about the design here. You can make it "smarter" by customizing your preferred positions in bed. This is made possible with Woosa Adjustable Bed!
I went to Woosa's Sleep Lab at 1 Tampines North Dr. 1, #07-01 T-Space, Singapore 528559 to check out their mattresses as I was previously using their Original Mattress. I could not wait to check out their Mysa Mattress when I heard that they have something new in their store!
Other than their mattresses, I was really sold when I saw customers trying out their adjustable bed base.
Why?
First things first, other than selecting the headframe's design, you can also choose the material/colour of the frame! As much as I love suede, I went for the leather option instead as it makes cleaning a lot easier! Just look at the number of colour options they have below!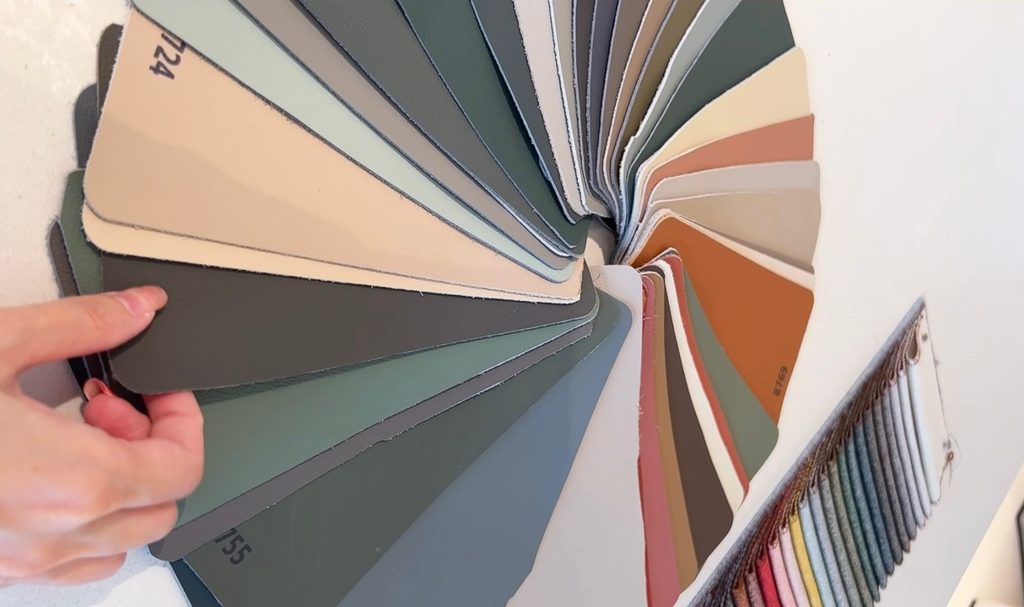 They have a lot of different designs. Whether you are going for the minimalist look or something chic, they can whip out something for you!
Secondly, you can adjust the bed to any positions you like. Upright, fully flat or even …. cues Black Eyed Peas… "you can meet me half way…."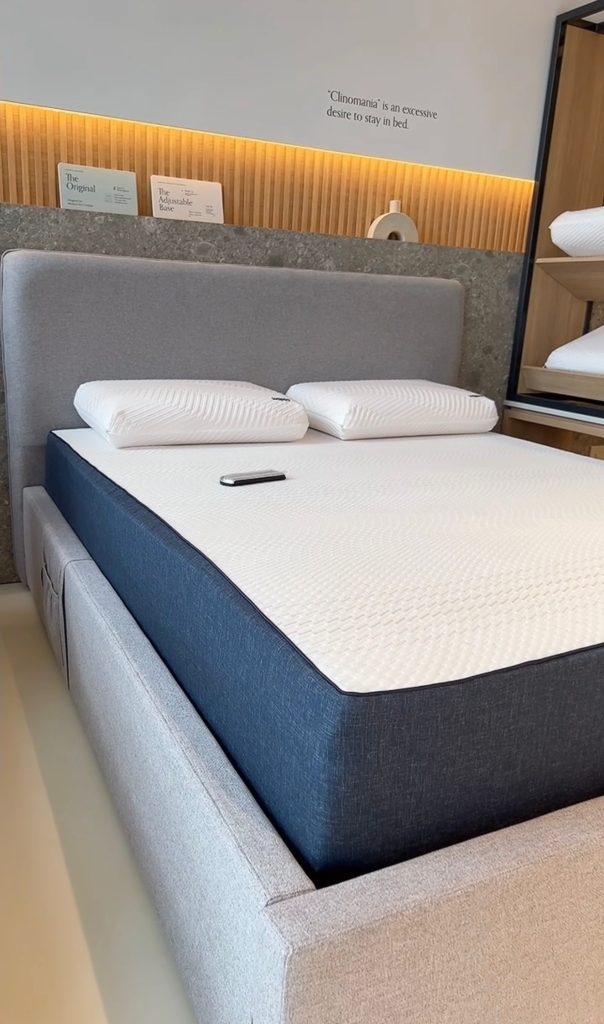 If you love undisturbed sleep, you can also put 2 single beds in a king-sized's fame. This way, your partner can still sit/sleep slightly upright without disturbing you.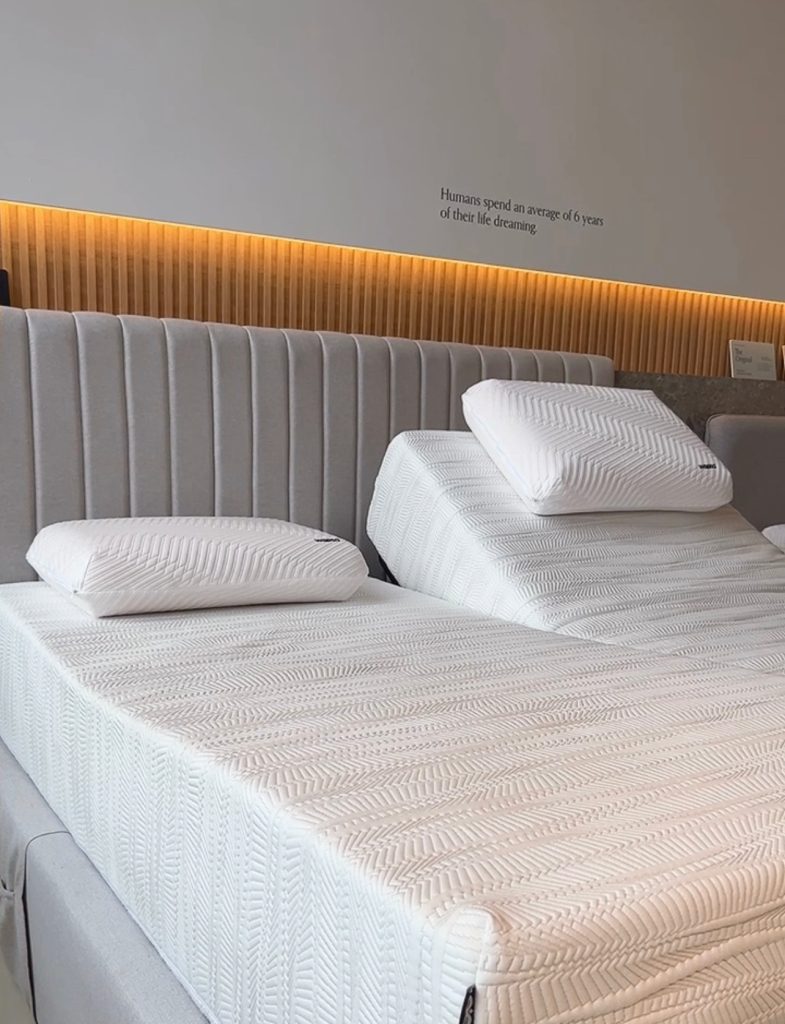 James is always working through the night in the study room. With this bed, he is always seen working in the bedroom now to make himself comfortable.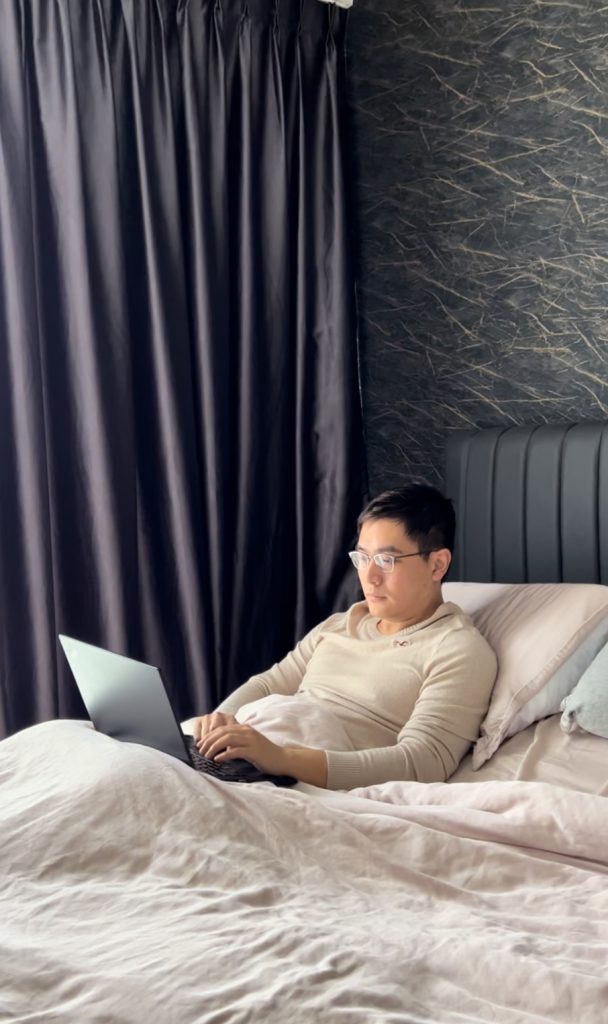 All these can be easily controlled via a single touch on the remote control! There are also charging ports at the side of the beds for both of us to charge our phone through the night. We do not have to worry about flat batteries after scrolling our phones the entire night!
If you think cleaning is going to be difficult, nope! You can adjust the bed upwards, turn on the lights under the bed and vacuum all the dust away easily.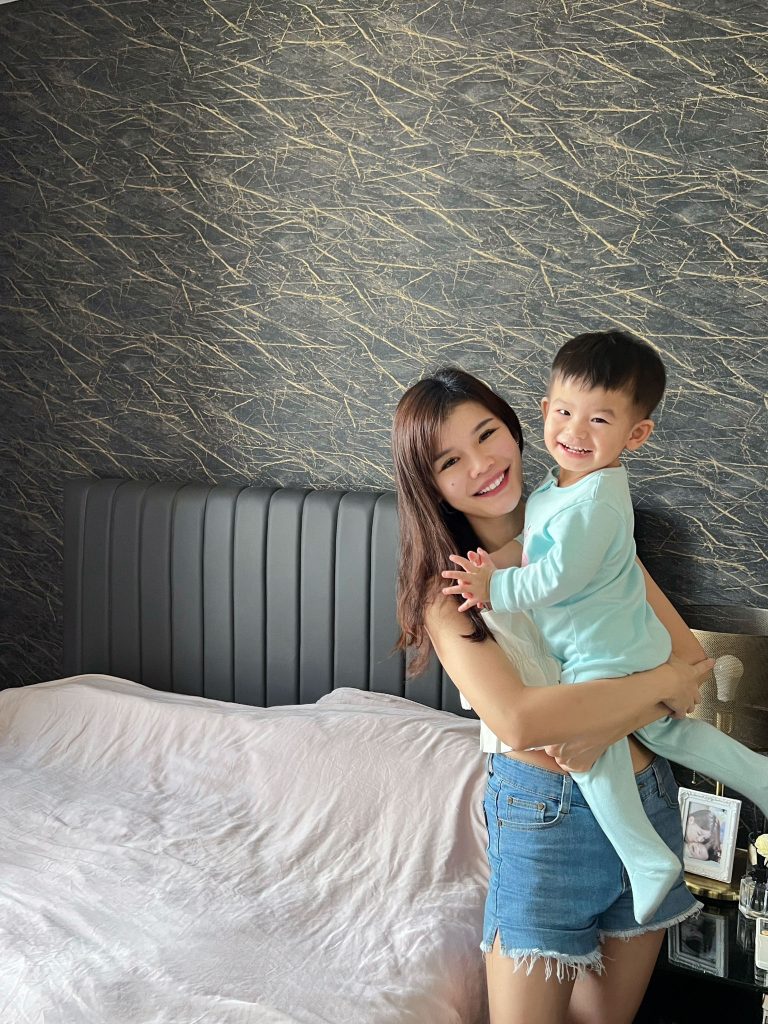 Thank you Woosa for beautifying our bedroom and making our lives so much easier!
P/S: Their Woosa pillows and Duvet are equally good too! Please feel them yourself if you are at their Sleep Lab!
Find out more here.