Sponsored
Two new items from Vichy on my make up desk are:
– Vichy Aqualia Thermal Night Spa ($48)
– Vichy Ideal Whitening Replumping Gel Cream ($59)
Both products are already available in stores.
First up, the Aqualia Thermal Night Spa. I love sleeping pack because they are so easy to use and I can pamper the skin by just applying a layer of mask before sleeping. It sounds so effortlessly~ I think all Singaporean should at least own a sleeping mask because of the very dry and humid weather here in Singapore, we tend to sleep in air-conditioned rooms at night.
Use this mask for a rested, radiant and beautiful skin. It is formulated with Hyaluronic Acid and Aquabioryl, known to replenish the skin with hydration and form a protective film. Essential oils are also injected into the mask to rejuvenate and erase signs of fatigue.
For people who don't like sleeping with a mask on, you can also use this Night Spa as your night time moisturizer.
I would recommend you to mask once every 3 days for 10-15 minutes. The texture is not as thick as what it looked like. As the name says, Aqua and Aqua means water. It has a watery gel texture and gets absorbed quickly. As for fragrance wise, NOT BAD! It smells refreshing but has a little hint of herbs.
I realized that this mask works better on James than me as results were seen on his skin faster. I guess this must be due to his late sleeping habits and hectic work life. He woke up with healthier and supple looking skin after 2 weeks of application. No breakouts were experienced during the 2 weeks.
Ideal White is their latest range to replace Bi-Med White and I have already blogged about the range here:
http://maybelinesim.sg/2015/02/19/vichy-ideal-white/
Also mentioned in the previous entry, it was one of my favourite item in the entire range and it has a gel based that is neither too sticky nor too rich for the skin.
True enough, the product didn't disappoint me! My face looks brighter and healthier. I am currently still using it hoping to achieve flawless luminosity.
Also because I used to fish quite frequently in the past, my arms are darker than my body and my face so I am thinking of applying it to my arms as well. How pampering right? I can literally hear my arms crying for joy!!
It has a very pleasant scent, like all the other products in this range. I use it on a daily basis, both times after the essence every day and night.
If you're looking for something that whitens and brightens, do give this gel-cream a try 🙂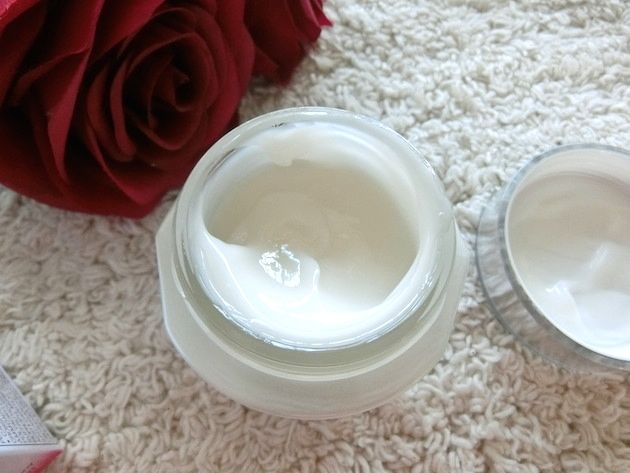 Find them and grab them off the shelves because they are already on sale islandwide. Oh, did I mention? I am a huge fan of their Normaderm range too! Friends who visit me can find them on my desk anytime! Hehe.